I have an amazing article today, healthy breakfast smoothies for weight loss. The holidays season is here, and if you want to wash away 1 or 2 kg before holidays, I have some recipes for you. Of course, you can continue during and after the holidays.
There is a perfect formula that, if you find it, it will be very easy for you to make daily a smoothie for weight loss. To benefit from its weight loss effects, you need to know the best ingredients to include to make a perfect smoothie. I have a formula, and you can follow it and consume daily a smoothie.
Healthy BUT With Moderation
1. Fruits are good for you, but they can have lots of calories and sugars – if you want to lose weight try to keep this in mind!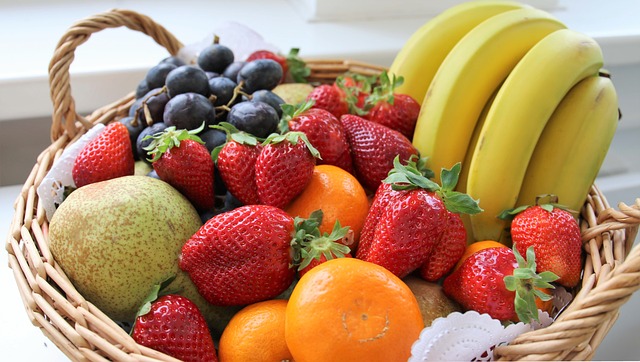 Although the fruits are healthy, they have many vitamins and nutrients, but if you choose too many fruits every time you make a smoothie, it's not a good idea. Fruit contains natural sugars, but that does not mean you can eat as much as you like. Calories gather. Fruits contain fructose and glucose, which give you energy. Fruits have no sucrose but too much sugar can turn into fat, and in the long run, it can lead to diabetes and other chronic diseases. Try to use only one fruit for a smoothie with less than 250 calories – more than that, and it's like eating the main course!
2. Do not forget about fibers – they are an essential element for a smooth smoothie
Fibers are essential because it gives a feeling of satiety for a long time and you are no longer inclined to eat small snacks between meals. When the smoothie does not have enough fibers, it is very possible to start eating more fruits or to a snack next with your favorite smoothie. To make sure that your smoothie contains the recommended 5-8 grams of fiber, don't peel the fruits because they have the highest fiber content, like strawberries and apples. You can add in the blender how many vegetables you want, especially kale and spinach.
3. If you skip proteins – will be hungry before a meal like fiber, the smoothie will not be good if you do not add enough protein. In addition, keep in mind that when you drink instead of chewing, it is more difficult to convey signals to the body that you have eaten exactly as much as you need. This makes the protein intake very important; otherwise, you may be hungry, and there is a chance to consume more calories than you have intended. The perfect smoothie should contain about 10 grams of protein. Try adding 2 tablespoons of nut butter (contains 7 grams of protein) or half of the Greek yogurt (it has about 12 grams!).
4. Fresh and frozen fruits are better choices than canned foods if you try to avoid adding sugar.
The canned fruits are kept in water with sugar. On the other hand, fresh or frozen fruits do not come with sugar. You can safely use frozen berries in the smoothie because you will enjoy the same vitamins and nutrients.
5. Natural sweeteners are perfect for the moments you want to spoil, but keep in mind the number of calories!
Agave, Manuka honey or maple syrup are all healthy and delicious options to sweeten your smoothies. The problem is that many times you can turn the smoothie into a caloric bomb if you are not careful about the quantities. Fortunately, the sweetness of fresh or frozen fruits is enough! If you feel that your smoothie still needs sweetness just add cinnamon, nutmeg or a few drops of vanilla.
6. Unsweetened milk is the best option for a diet smoothie
Check the ingredients whenever you buy almond, soy or rice milk. One variation has sugar, but unsweetened almond milk is a much healthier option and may even accentuate the natural fruit sweetness! The safe and healthy solution is to prepare your own nut milk.
7. It is better to make your own smoothie at home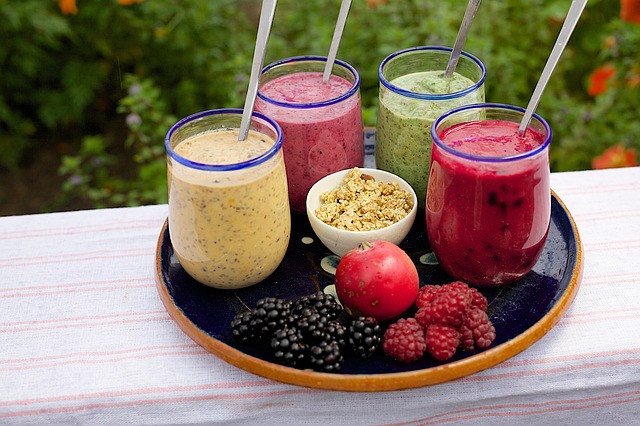 There is more and more talk about smoothie, and there are more and more places where you can buy one. Many of them use healthy ingredients, but the problem is that you cannot control the portions. The best way to make sure you do not exceed 250 calories is to do everything you can to make your own smoothie! It's easy.
8. If you decided to buy a smoothie, read the label carefully. It is very important to read the label because often commercial smoothies can have too much sugar. And what's worse is that sugars do not come from fruit, because they have natural sugar.
7 Rules For A Perfect Smoothie
The first rule – choose 1-2 fruits.
Maybe you prefer blueberries, blackberries, raspberries, or rather banana and pineapple. It's your decision, and according to your preferences choose for the best option!

The second rule – Choose the liquid you will use. It may be coconut milk, milk coffee, flat water, soy milk or almonds milk.
The third rule – chooses vegetables and green leaves like spinach, kale cabbage, mint, parsley, red beet, carrots can be matched in various combinations.

The fourth rule – use a natural sweetener and lemon juice. Honey and maple syrup, added with a limit, can make the drink more pleasant to taste. Of course, you can exclude these sweeteners if you add a banana and opt for a little lemon juice.
The fifth rule – uses ingredients that make a creamy drink like Greek yogurt, avocado and banana are the most suitable so you can choose what you like.

The sixth rule – choose a flavor. To give a distinct flavor to the drink, you can choose between cinnamon, ginger, cocoa or vanilla extract.
The seventh rule – choose a superfood. The superfoods have a beneficial effect on the body, so it's a good idea to choose 1-2 preferred variants each time to add them to the smoothie.
Step By Step Instructions
1. Put in a blender 1/2 cup of single or combined fruit(s): blueberries, apples, bananas, mango, pineapple.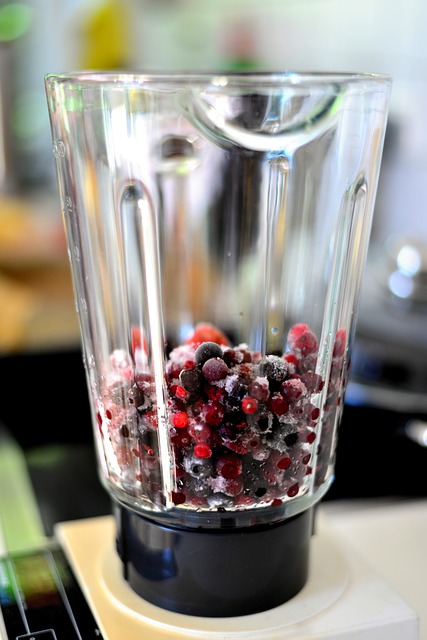 2. Add 1 cup of liquid: water, vegetable milk (coconut, almond, cashew, rice, soy, oats), skimmed milk, freshly squeezed juice of fruit or vegetables, unsweetened coffee (with or without milk) cold.
3. Add 1/2 cup with vegetables or green leaves: red beet, spinach, kale, green lettuce.
4. Add something to make it creamy! Choose one of these options: 1/4 cup Greek yogurt, frozen banana slices or ripe avocado.

5. Put 1 teaspoon of honey or maple syrup if you prefer a sweeter drink. You can also give up sweet and add lemon juice.
6. Choose between cinnamon, ginger, cocoa or vanilla extract to add half a teaspoon.

7. Add 1or 2 superfoods, depending on what you have at hand: ground flax seeds, chia seeds, spirulina, matcha powder, hemp seed powder, acai powder, raw nuts, oatmeal.
2 Smoothie Recipes
– 1 cucumber
– 1 glass of water
– lemon juice
– half an avocado
– slices of green apple
– ice
In a blender, add one by one all the ingredients and mix. You can add fresh mint.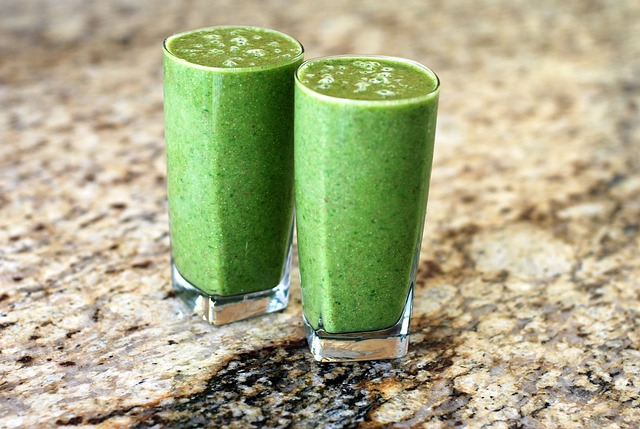 – 1 avocado
– 1 cucumber
– juice from a grapefruit
– a glass of water
– fresh ginger
– crushed ice
In a blender, add one by one all the ingredients and mix.
Ready For Your Smoothie?
Preparing a smoothie is not rocket science, but it's better to keep in mind some rules as mention in the article: choose the fruits, the liquid, vegetables, the green leaves, natural sweetener, the creamy ingredients, flavor, and superfoods.
The fruits are healthy but eat them with moderation; otherwise, you can transform your smoothies in a calorie boom. The steps to prepare a smoothie are really easy, you will need a blender if you don't have and don't know to choose one check my article.
Till next time, stay healthy and drink your smoothie.