Do you think is possible to lose weight with yoga at home? The answer is YES, I did it.
Practicing yoga gave me more flexibility, a good posture and deep muscles work and stretch. I start practicing yoga five years back with some colleagues in the lunch break using a DVD yoga program.
But the changes in our daily schedules made us give up this pleasure during the day.
As I work till late, joining a yoga class is much on the top of my tied spare time.
Many of us are struggling with the lack of time and, if we could, we would stretch the time from 24 hours per day to 48 hours per day. At least this is applicable in my case.
I have decided to try to lose weight with yoga at home.
I will share with you my personal approach, tactics, gears, and results.
What do you need to start yoga?
You need a yoga mat and comfortable clothes. I bought a yoga mat made without toxic chemicals, a blend of Eco-friendly natural rubber and Polymer Environmental Resin (PER).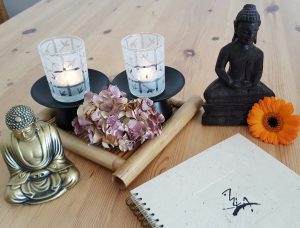 The outfits are a present from a dear friend, leggings, tank and a sports bra made of
ecological cotton that allows me to stretch and move easily.
I practice yoga on a yoga mat in bare feet. Bare feet is important for maintaining the stability and balance of the body while practicing a yoga pose. The absence of good grip, stability and balance can lead to injury.
As you evolve in your practice, you may consider adding more additional equipment such as props, blocks, blankets. You don't need to buy all this equipment, this is one of the advantages of doing yoga at home.
For example, you can replace straps with belts, or you can make your own blocks. The possibilities and ideas are endless.
Decide if you want to target a specific area of the body, or if you want more flexibility, or if you want just to relax. You can choose from five to twenty minutes of yoga practice.
Find a quiet and cozy place in your home.
Buy or use some candles if you have, place them to surround you.
Which yoga shall you start with?
For an entirely new beginner, I would say start with hatha yoga. I like this type of yoga because works on psychical posture and it's slow.
If you feel like you can not stand in a particular pose, under no circumstances, don't force yourself! Do the exercises gradually until you start to gain more flexibility and elasticity.
If you think that you are stiff, no worries. With regular practice, you will see the effects, but you have to be patient. Give it a little more time.
Benefits of doing yoga and how often
Improve flexibility
Your mind will be more healthy
Say goodbye to sleepless nights
Sitting for a long time in the office? Yoga is your friend in this case
Your happiness and feeling good levels will just increase
Start once a week, then increase till you are able to practice twice times per week. You will see improvements in the targeted areas, strength, balance, stress relief, quality of sleep.
For a beginner, adopt a once or twice per week routine for twenty or thirty minutes of practice.
Everybody is different, so you may see the improvements earlier or just wait for a while. The main idea is don't give up.
The more time you dedicate, the more will see the results.
Advantages of practicing yoga at home
First of all, you will do it when you have time, so no driving or commuting to a yoga studio constraints. According to my friends, they spent one hour before and after practice to reach studio/home. Total three yours spent and only one hour of practice.
If you want to wear perfume, wear it, there is no one to tell you to respect "perfume free" rule.
Do you want to take a break? Just do it!
Do you want to keep a pose a bit longer or less? Pause the video! There is no teacher to interrupt.
You don't have to keep up with the others, go in your own peace.
You don't have other participants, so don't stress out with remembering their names.
The practice is meant to be comfortable.
Losing weight with yoga
When we decide to lose weight, we need, first of all, to change something to our lifestyle. A healthy lifestyle involves physical activity, and yoga is a perfect starting point.
Yoga can be practiced by anyone regardless of their state of health or physical condition.
Most of the time, weight problems involve emotional blockages, and in a more advanced yoga level, yoga works on subtle structures, harmonizing them, the results being visible in the end and at the physical aspect.
As you may know, yoga is not a cardio workout. I have lost weight practicing yoga combined with Pilates, walking and healthy lifestyle.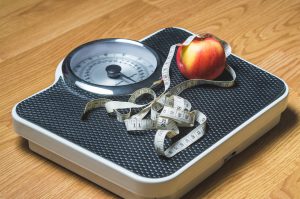 Yoga cannot be considered a technique that can quickly burn calories. But, as happens in many other cases, the results vary from person to person.
Even if you notice that it does not help you lose even one gram, yoga will definitely improve your flexibility and relationship with you, much more important than the number of kilograms displayed by the scale.
With an advance yoga level, you could work all body and sweat. You will get strength and toning the body and improve your flexibility.
Many yoga types burn fewer calories than a regular workout. Increasing your psychical activity level is a good first step in your journey to lose weight. With this in mind, choose the right yoga type.
Disadvantages of practicing yoga at home
Each thing has its not so bright side. In our case, I see the following disadvantages:
1. The social part – being at home, you will practice alone. If your family or friends join, there you have it: socializing.
2. Some studios are offering discounts or coupons on purchasing some outfits, yoga mats, books or events.
3. Yoga cruises or excursions which are organized by the studio
Energy foods before and after yoga practice
As a general rule: your last meal should be at least three hours before practice. I have a high protein smoothie before, and a cereals bar after practice.
You can do it alone
Yoga can help you lose weight, brings you relaxation, supple muscles, a good body posture.
If you learn to relax and to face the emotions, you will avoid gaining weight.
You don't have to worry that you don't have an hour to do yoga. Even 15 minutes are sufficient, but you have to promise you that you will find the time every day.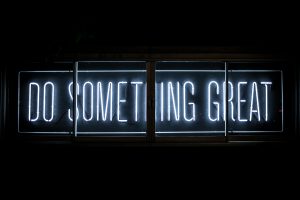 It is essential to start with small steps, and if you feel that you can extend the practice, do it!
Try to have a positive attitude and be happy with the 15 minutes you give yourself than to be upset that you have no much time.