Vegan diets (sometimes called strict or pure vegetarians) are indicated for decreasing the risk of myocardial infarction, colon cancer, high blood cholesterol, high blood pressure, prostate cancer or heart attack.
Well-prepared vegan diets are healthy and meet nutritional needs.
However, if poorly prepared, they can cause low levels of calcium, iodine, vitamin B12, and vitamin D. Vegans are, in this case, encouraged to take dietary supplements as needed.
But how to eat a vegan diet?
Although some people choose the vegan lifestyle from animal ethical concerns, the diet itself may have some health benefits.
According to recent studies, a vegan diet can even help you lose weight significantly.
How exactly? It is believed that diet can lead to a reduction in the number of foods consumed in calories.
With a vegan diet, it is possible to replace your favorite foods with fiber-rich foods that have a low-calorie content and keep you healthy.
The main reason and the most common to become vegan or vegetarian is health.
Vegan Diet – Healthy or Not?
Removing the main food groups from the diet may seem unhealthy. And if you do not pay attention to nutrition, it can be so.
You may be worried, for example, how you will get enough protein or other essential nutrients, such as vitamin B12.
This vitamin is naturally found only in animal products, and if you have a deficiency, it can lead to anemia.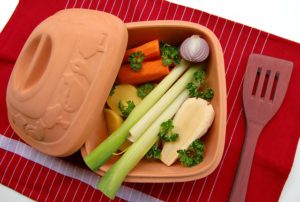 Vegans need to supplement their diet with vitamins, vitamin fortified cereals, and fortified soy products to avoid deficiencies.
You can have a healthy vegan diet to help you lose weight.
The key – as with all diets – focuses on foods rich in nutrients and empty calories.
For vegans, these foods would include things like:
– Fresh fruits and vegetables
– whole grains
– beans and legumes
– nuts and seeds.
Avoid processed foods containing added ingredients:
– fats
– sugar
– starch
– sodium
– Food Additives.
Where Do Vegans Get Their Proteins?
Herbs, especially legumes, mushrooms, oil seeds, and seeds.
Those who are experiencing a potential shortage of protein in a vegan food should know that:
– The daily protein intake is only 10-15% of total kilocalories (the rest of Kcal is recommended to obtain 65-70% of full carbohydrates, 15-20% of lipids);
– all vegetables and fruits contain protein; some contain complete protein (e.g., soy, quinoa, buckwheat, hemp seeds), others not;
– Specialty studies show that a vegan does not develop protein deficiencies if it includes daily protein-rich legumes in a sufficient number of kilocalories.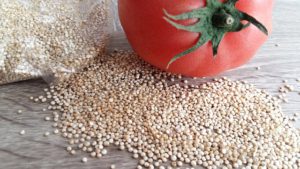 It is not necessary to consume full protein at every meal.
A vegan diet rich in legumes and whole grains will provide you all the necessary protein.
I think you know that even the performance athletes can get their proteins from 100% vegetable sources. If they can do it, what's stopping you?
About proteins, I spoke in my article 'Best vegetable protein sources'
Is It too expensive to be vegan?
Processed vegan products may sometimes be more expensive than those of animal origin, but they are unnecessary and often not healthy (e.g., salami or vegetable cheeses).
Vegetable milk is more expensive than cow's milk because of lower demand, but also because it's often Bio certified. But if you prepare your own vegetable dairy, it will cost you less, and some will be even cheaper than those of animal origin (e.g., soybean or oat milk).
I prepare oat milk and it's my favorite. I've tried different other milks, but this one I like most.
It's not expensive to be a vegan if you feed on whole, local and seasonal foods. Some basic, versatile and cheap foods are cereals (oats, wheat, corn), legumes (beans, lentils, soybeans, chickpeas, peanuts), roots, sunflower seeds, potatoes, apples, seasonal fruits, and vegetables.
Missing The Taste of Meat?
No, not at all. The vegans have a large variety to choose from.
You can try vegetable cheeses like tofu (it's tastier if you incorporate it in a recipe) or you can try the vegetable cheese made of nuts and seeds.
Instead of meat, try healthy recipes based on mushrooms and legumes such as meatballs, burgers, chili, cream soups. All of these variants are healthier and much tasty in their own way.
What You Can Eat?
Trying to go to the "vegan" diet does not mean choosing a salad of raw vegetables or a fruit!
To eat healthier, you only need to replace tomato sauce with meat with a vegetable tomato sauce, choosing beans instead of beef, enjoying soy milk or rice instead of cow's milk and try out all available products that do not contain animal ingredients, are environmentally friendly and healthy.
If you opt for a vegan diet, you should be sure that you get the necessary intake of minerals (iron, calcium) and vitamins (D, B12). The quantity increases if a person follows a vegan diet.
These substances can be naturally obtained from fruits, vegetables, whole grains, soy, eggs, seeds, and dried fruits.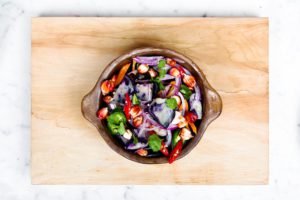 Carbohydrates – provide energy and vitamins for the proper functioning of the brain and muscles. Fruits, vegetables, and cereals (especially whole grains) provide fiber and vitamins, indispensable elements of the body's functional function.
Fats – are essential to the health of the body. The primary source of fat origin is essential oils and vitamins. They also provide the feeling of satiety after each meal.
Proteins – Provides muscle growth and toning for optimal body functioning. The vegans should consume different products to replace the missing protein (normally taken from meat). You can eat nuts and seeds, soy or vegetables (beans, peas).
Zinc plays a crucial role in the development and functioning of the immune system. It can be found in whole grains, dairy products, soy, and vegetables.
Iron – is essential for blood. It is found in green vegetables (spinach, parsley, dill, peas), in beans and soy. In this context, vitamin C is very important, therefore, vegans should consume citrus fruits.
Vitamin D – Maintains healthy bones. Typically, this vitamin is synthesized when the skin is exposed to sunlight. In cold periods, sunlight does not have enough power, so vitamin D should be obtained from milk and soy products.
Vitamin B12 – is exclusively used in meat and meat derivatives. In addition to dietary supplements, it can also be found in whole grains and soybeans
One Week Menu
Monday
Breakfast: a vegan sandwich with tofu, green lettuce, tomatoes, turmeric and tea with vegetable milk.
Lunch: salad with zucchini and quinoa with peanut dressing.
Dinner: red lentils and spinach on a wild rice bed.
Tuesday
Breakfast: oatmeal soaked overnight, with fruits, vegetable milk, chia seeds, and walnuts according to your preferences.
Lunch: a sandwich with sour cabbage, onion and mushrooms or vegan sandwich, with your favorite ingredients.
Dinner: pasta with bolognese sauce with lentils and a salad as a garnish.
Wednesday
Breakfast: smoothie with mango and spinach, prepared with vegetable milk and a muffin with bananas, flax seeds, and nuts.
Lunch: Tofu sandwich with a tomato salad next to you.
Dinner: chili vegan, on a bed of amaranth.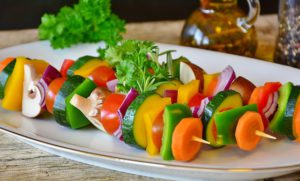 Thursday
Breakfast: whole bread, with hazelnut butter, bananas and a vegetable yogurt.
Lunch: soup with tofu and noodles, with vegetables.
Dinner: baked sweet potatoes in their skins with lettuce, corn, beans, cashew and guacamole.
Friday
Breakfast: vegan omelet (eggs are replaced with potato flour) and onion and cappuccino made with vegetable milk.
Lunch: vegan tacos, with mango salsa and pineapple.
Dinner: tempeh prepared in stir-fry, with bok choy Chinese cabbage and broccoli.
Saturday
Breakfast: wrap with spinach and chopped tofu and a glass of vegetable milk.
Lunch: red lentil soup with tomatoes and kale, with fried wholegrain bread and hummus.
Dinner: rolls of sushi with vegetables, miso soup with edamame.
Sunday
Breakfast: pancakes with ginger, guacamole, and salsa plus a glass of orange juice.
Lunch: Veal quiche tart with tofu, along with sliced vegetables (like spinach or kale).
Dinner: vegan spring packages.
Takeaways
A balanced vegan diet includes a wide variety of whole grains, legumes, vegetables, fruits, nuts, and seeds.
Some tips: select whole grain products, make sure your diet is varied, plan ahead before shopping, read the label carefully when you buy a product, discover shops specialized in vegan products.
I would love to hear your thoughts in the comments section.