You can lose weight in many ways and with different plans, but today I will share with you an easy vegan diet plan for weight loss.
I discover the raw vegan food around 5 year back. As I told you, I follow the Raw Chef courses and I was amazed by the varieties of recipes and benefits of eating a plant base diet.
As being the host of this website, I would like to give a brief description of vegan diet.
It's a long debate with these styles, vegan, raw vegan, raw till 5. I am raw vegan, the food is vegan prepared, without animal products such as meat, eggs and dairy products.
In the cold season I eat 50% – 80% vegan and in the warm season 90% raw.
Many make the mistake to eat vegan "junk-food" like: fried vegan meat balls, hamburgers, fries, etc.
If you want to know more about relationship between chronic disease and meat consumption, and plant based diet I recommend "China Study" book by T. Colin Campbell.
What you should know when you consume a high percentage of raw food
The consumption of a high percentage of fruits
The fruits contain a high level of sugar, namely fructose which liver translates as alcohol. The immunity system is weakened and we have a proper environment for losing the calcium from our bodies.
I remember when I was child how I was climbing the threes after fresh and ripe fruits. We were eating them unwashed and we never have had diseases.
The fruits form supermarket are very sweet, commercial aspect but they miss the childhood smell. Some of us are probably lucky to have grandparents which leave on a country side and we can still enjoy this pleasure.
The nutritionists are saying that if the fruits and vegetables are not consumed in 2 – 3 days from the date of harvesting, they lose nutrients. But if they are harvest when they are still green and then they get ripe are more dangerous for the body.
    2. Fruit juices
These juices should be combined with vegetables leaves.
The natural juices, only form fruits, without pulp have a high percentage of fructose which is 40 times sweetest than sugar.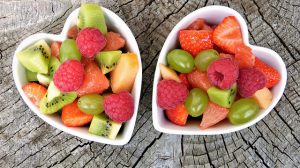 Choose only green juices obtained from a cold press juice as I mentioned in "Juicing recipes for weight loss" article
    3. Do not same every day same boring salad without taste
Do not consume a salad just for the sake of eating a salad and name yourself "raw vegan". If you eat without enjoying, better not.
We must enjoy the diversity and colors of the food not only to consume it.
    4. Do not consume food without taste
The food should have taste and if you do not like something do not eat just because is healthy. The raw ingredients should be combined correctly and respect the 5 tastes.
Is it right for you?
If you like to consume fruits and vegetables I think the plan is right for you. The perspective of losing weight is very attractive but without changing your lifestyle and a balanced diet plan, this could be a short time solution.
The persons who suffer with different affections should consider the restrictions impose by the plan.
Easy vegan diet plan for one week and weight loss
Do not forget to drink 2 liters of green juice daily made from different vegetables and drink water.
You are allowed to have 2 "snacks". Usually I have a nuts bar and a banana.
Monday
Breakfast: a green smoothie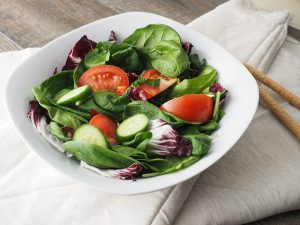 Lunch: salad of spinach, greens, cucumber, tomatoes, olives, beans spouts
Desert: a slice of raw vegan cake
Dinner: tomatoes soup
Tuesday
Breakfast: a bowl with oats, sun flowers seed, apples and cinnamon
Lunch: quinoa salad with tomatoes, mache, spinach, cucumber and chives
Desert: a slice of raw vegan cake
Dinner: Mediterranean salad
Wednesday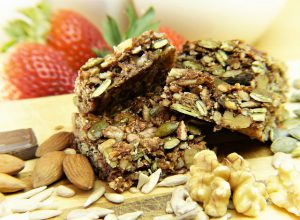 Breakfast: chia seeds pudding
Lunch: cream beans soup
Desert: a slice of raw vegan cake
Dinner: vegetable balls
Thursday
Breakfast: a green juice and oats
Lunch: quinoa gluten free pasta with vegetables
Desert: a slice of raw vegan cake
Dinner: a smoothie
Friday
Breakfast: chia pudding
Lunch: mix of cauliflower with celery, carrots and sprouts
Desert: raw vegan balls
Dinner: vegetables balls – carrots, broccoli and cabbage
Saturday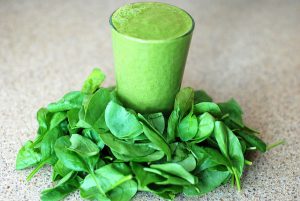 Breakfast: green smoothie
Lunch: fruits and vegetables with tomatoes, cucumber and avocado
Desert: apple with almonds
Dinner: gazpacho soup
Sunday
Breakfast: green juice and oats
Lunch: stuffed pepper bell
Desert: fruit bar
Dinner: light salad
My experience with raw food diet in short
Following a fully raw diet was not good for me. I was dizzy, shaking all the time, feeling weak.
I return to vegan food which is more suited for me.
Apart from the plan described above, I take vitamin B12 daily.
Decide for yourself
Is the vegan diet for you? I do not know, you have to try it. Have patience with your body.
If you have an animal products diet, take it step by step.
For me it took 3 years to completely remove the animal products from my diet. I personally know persons which were able to remove the animal products in just one month, others in a couple of months, others in one year.
We are unique. What is working for you it's not working for others.
Introduce only one new food, try it, give your body time to get used or not. If you don't like it, remove it completely.
As you introduce new food, remove one from the current diet.
Add more vegetables, preferably raw.
Try the plan and let me know how went. If you want the exact quantities or full recipe just let me know.
What you have here is just a plan, not full recipes.
Do not forget to stay hydrated, practice yoga, Pilates or what form of psychical exercise you practice. If you don't have one, just walk, at least 30 minutes daily.
If you like this post maybe you like also this one "Juicing recipes for weight loss"