When choosing a diet plan, it's advisable to choose the one who does not put your health in jeopardy for the sake of beauty, and that could gradually become a lifestyle. Not just eliminating a few pounds but also improving health should be the basis for the decision to follow a diet or another. From so many diet plans, I picked up one and let's see what the Mayo Clinic weight loss diet is?
Table of Contents
What Is Mayo Clinic Diet?
The Mayo diet originates from the Mayo nutrition clinic in the US. Is a program that aims not only to remove unsightly fat, doing something far more important: once it is released from impurities, connective tissue (existing everywhere in the body) becomes elastic.
The program has two phases: "Lose Weight" and "Live!".
Phase 1: Besides a healthy diet, the Mayo Clinic diet promises to lose between 3 and 5 kg in your weight, in the first 2 weeks, after which it will continue more slowly, losing a maximum of 800 – 900 grams per week. In the first 14 days, do not count calories and between meals, you can eat as many fruits, and vegetables want each.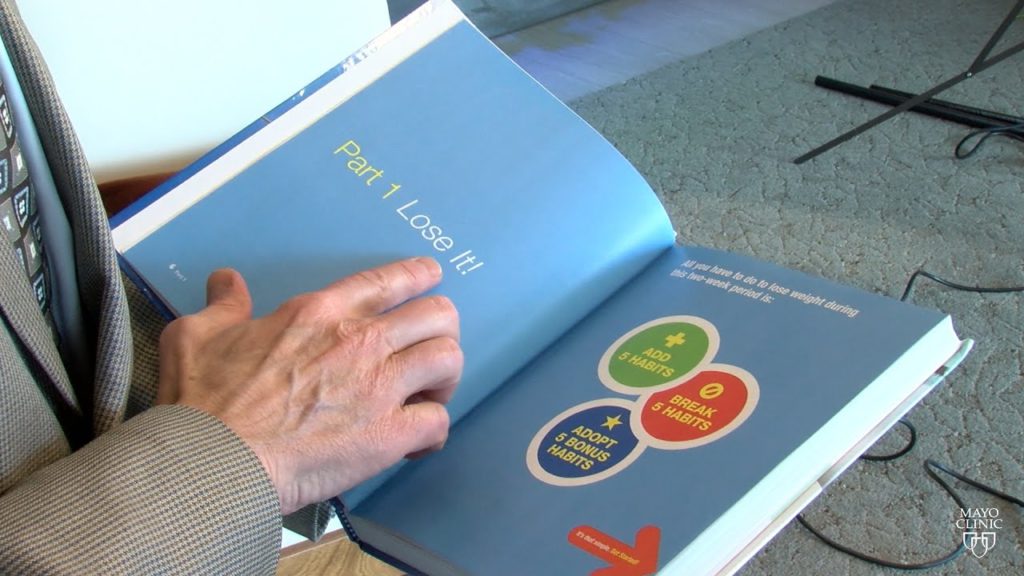 The Mayo diet phase one lasts for 14 days and is a strict diet, very restrictive and low in calories (between 800 and 1000 calories a day). For people who want to lose weight by changing metabolism, American nutritionists recommend that the 2-week diet should be strictly respected without any deviation, not even a guilty pleasure such as candies, a pizza or a glass of wine will be consumed.
Here's what you should do in phase 1:
• Consuming a healthy breakfast.
• Intake of three to four meals a day based on vegetables and fruits.
• Consumption of whole grains.
• Introduce and consume healthy fats such as nuts and olive oil.
• Walk or exercise or move at least 30 minutes a day.
• Snacks are made entirely of vegetables or fruits.
Phase 2: After phase one, however, you start counting the calorie intake based on each person's goals to lose weight or to maintain the weight. After following the first phase, you begin to learn which are the healthiest sources of food, where calories should come from, and generally get healthful habits that it is appropriate to maintain for the rest of their lives.
Here's what you should do in phase 2:
• Setting the goal of ideal weight.
• Understanding portions.
• Be as physically active as possible.
• The amount of food you consume depends on the calorie target, which depends on the height and the bone constitution you possess.
If the diet is not strictly followed for more than 6 days, it should be discontinued and resumed only after 3 months. Failure to comply with the diet before 6 days requires its discontinuation, and it can be resumed after at least 6 months.
In the Mayo diet, it is important to consume as many liquids as possible, natural juices without sugar or only water can be used.
Mayo Diet Benefits
The Mayo Clinic diet is based on a lot of research in the field and, being tested by specialists in all health areas, can be said to be one of the safest ones at the moment.
Heart disease – because it is made up of a group of doctors, reflects the general recommendations of a healthy diet plan for the cardiovascular system. Fruits, vegetables, cereals, legumes, vegetables, low amounts of saturated salt and saturated fat are considered to be the main elements by which blood pressure, cholesterol and the health of the heart can be controlled!
Diabetes – The whole diet plan is the ideal diet for diabetes patients. There are no health risks, there are no side effects, the diet does not endanger the functioning of the important organs, it does not disturb the metabolism, it does not create any inconvenience. 20-35% of the total daily calories come from healthy fats, 21% of calories come from protein, carbohydrates are not excluded, and salt consumption should not exceed 2.300 milligrams per day.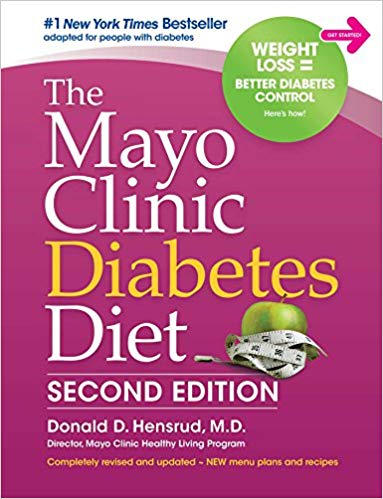 Fibers – 22, up to 23 grams daily stimulates digestion and ensures satiety throughout the day. Vegetables, fruits, legumes, and whole grains – these are the major sources.
Potassium – When present in sufficient quantity in the diet it prevents hypertension, decreases the risk of bone demineralisation and reduces the risk of kidney stones formation. The recommended daily dose is about 4 grams, but it is difficult to get through food.
Bananas are important sources of potassium, but to ensure our daily needs, you should eat around 10 per day! Because the Mayo Clinic diet brings extra vegetables and fruits to the diet, it will certainly increase the amount of potassium you eat.
Calcium – This element is not only important for maintaining bone health, but also for muscles and blood vessels. Women in particular and then anyone over the age of 50 should ensure that they consume 1 – 1.3 g of calcium daily. Dairy, spinach and any other dark green, grains, salmon and sardines can provide the body with the daily requirements.
Vitamin B 12 (cobalamin) – Adults need about 800 micrograms per day and are essential for metabolic function. It is found in salmon, trout, yogurt. People who do not consume animal food should take supplements or consume cereals, juices and other foods that are enriched with vitamin B 12.
Vitamin D – People who do not get enough sunlight need to make sure they get vitamin D from food or dietary supplements; otherwise they risk bone fractures and other problems. The Mayo Clinic diet, however, provides a significant amount of vitamin D to the body as it encourages the consumption of salmon, dairy and fortified cereals containing this element without having to resort to dietary supplements.

Reasons To Follow The Mayo Diet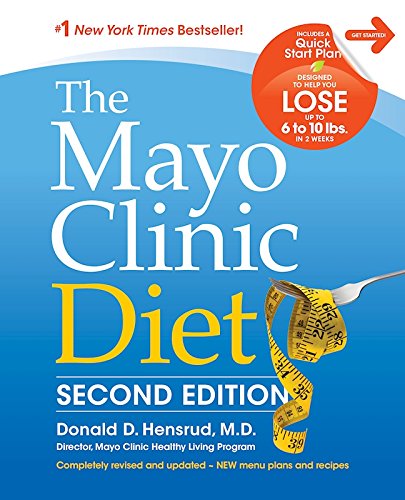 – You can consume different types and quantities of delicious food
– You can significantly improve your habit of eating too much
– Learn to get rid of the bad habits of your lifestyle and get some healthier ones
– You will improve your overall health and reduce the risk of various heart, digestive or renal diseases.
– It's a weight loss program that can easily become a healthy lifestyle.
– You're following a diet that you know is definitely created and approved by specialist doctors and not invented by an anonymous author.

Mayo Diet Menu
Let's have a look at the menu.
Monday:
Breakfast: dark coffee or sugar-free tea.
Lunch: 2 boiled eggs (hard), 1 tomato, spinach.
Dinner: beef steak, green lettuce with oil and lemon.
Tuesday
Breakfast: dark coffee or sugar-free tea, a biscuit.
Lunch: beef steak, green lettuce with oil and lemon.
Dinner: vegetable soup, no meat, low-fat cow cheese.
Wednesday
Breakfast: dark coffee or sugar-free tea and a biscuit.
Lunch: boiled or raw celery and an orange.
Dinner: 2 boiled eggs (hard), 2 slices of lean ham and salad.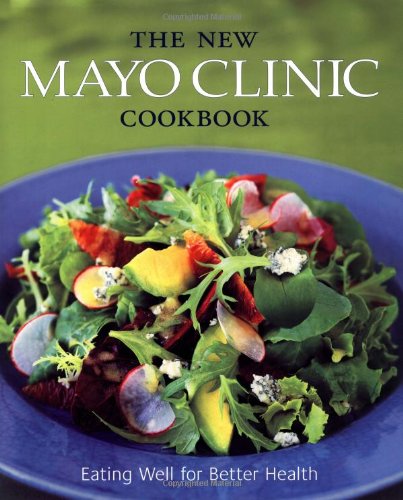 Thursday
Breakfast: black coffee or sugar-free tea, a biscuit.
Lunch: 1 boiled egg, carrots, tomatoes, 50 g cheese.
Dinner: a bowl of fruit salad without sugar or 1 yogurt.
Friday
Breakfast: a bowl of carrots and tomatoes with lemon juice.
Lunch: low-fat fish with a tomato.
Dinner: beef steak with green lettuce.
Saturday
Breakfast: dark coffee or sugar-free tea.
Lunch: 1/2 roasted chicken with green lettuce and lemon.
Dinner: 2 boiled eggs (hard), a bowl of raspberries and red carrots.
Sunday
Breakfast: black coffee or sugar-free tea, a biscuit.
Lunch: lean grilled steak, fruit.
Dinner: everything you want, without sweets, no bread or alcohol.

What To Prevent Gaining Weight?
Once you return to a regular diet, the kilograms can accumulate quickly. To ensure weight stabilization, you must return gradually to a normal diet. During the first two weeks after the end of the weight loss program, you must reintroduce the food progressively into the diet, during a single daily meal. Practicing regular physical activity is vital.
Attention!
You risk getting sick if you follow this diet for more than 14 days! After this period, significant metabolic complications may arise, mainly due to deficiencies. It also results in fatigue, bulimic crises, and cholesterol problems. So, take a break of at least 2 weeks before you resume the diet.

Bringing All Together
The Mayo diet promotes regular physical activity and exercise, as well as healthy eating. When you have an active lifestyle, your body uses energy and burns calories. Among the beneficial changes brought by the Mayo diet and the lifestyle required by it, can reduce the risks of heart problems, such as diabetes, heart disease, hypertension, and sleep apnea.
Mayo Diet is a system designed and developed by physicians. You can enjoy various types and amounts of food included in the Mayo diet, including fruit and vegetables in unlimited quantities.
If you suffer from diabetes or other illness, or if there is suspicion of this, talk to your doctor to adjust your Mayo diet to your body's needs.