Today I'll talk about a product to help you with your weight loss journey. It's about the Sweet Sweat Waist Trimmer Belt product, and I'll detail my personal experience which to help you decide if it's the best solution for you as well. 

If you do a simple search, you will get lots of results in regards to belts for weight loss, but you don't know all the details about the product.
Product Name: Sports Research Sweet Sweat Premium Waist Trimmer
What is it for: Fat burning
Where to buy the product: Click HERE To Check The Price
My Rating: 9.5 out of 10
What is Sports Research Sweet Sweat Premium Waist Trimmer?
Sweet Sweat Waist Trimmer is a belt which during the workout will help you to lose weight. The targeted area is the abs. The belt will also help with the thermogenic activity. The Sweet Sweat Waist Trimmer is flexible enough to allow you to do your workout. You can adjust the size and wrap it around your waist. Don't wrap it like a towel, leave enough space between the belt and skin; otherwise, you will find it hard to exercise.
The material is a tick, latex-free neoprene with a non-slip surface designed to keep away the sweat. The belt is coming in 5 sizes, small, medium, large, X-large, XX-large and if you are unsure about the size, order a smaller size.
When you buy the belt, FREE bonuses are coming with, a breathable carrying bag and a sample of Sweet Sweat Gel.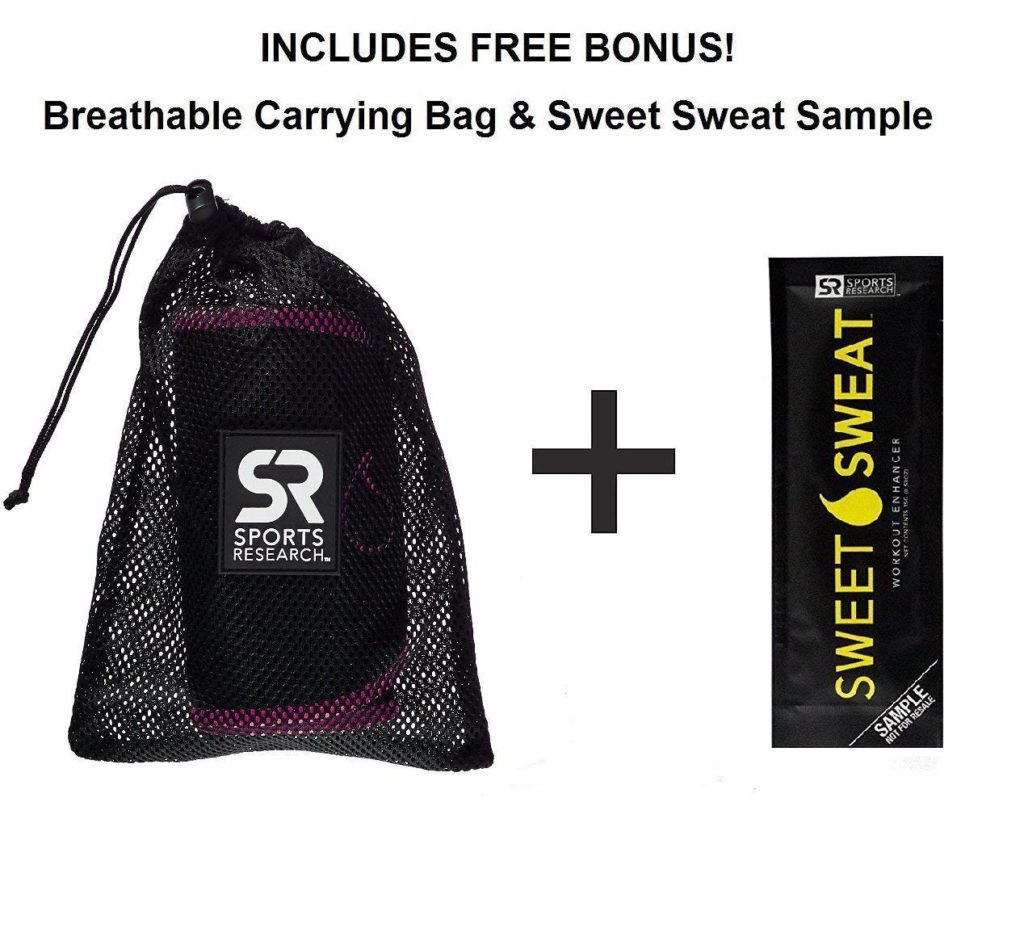 Sweet Sweat Gel Ingredients – Natural or Not?
The gel ingredients are white snow petrolatum, Brazilian carnauba wax, acai pulp oil, organic coconut, pomegranate seed oil, organic jojoba oil, virgin camelina oil, squalane oil, (olive), Aloe Vera extract, d-alpha tocopherol (vitamin E), fragrance.
According to the manufacturer, the gel increases circulation and sweat during the workout. The only ingredient which I'm a bit skeptical is 1. White snow petrolatum. I did a bit of research, and that is the information I found. Petrolatum, or also known as petroleum jelly, derived from petroleum, is often used in cosmetic products as a moisturizing ingredient. Petrolatum has no known health concerns when properly refined. However, petrolatum can be contaminated with toxic chemicals called polycyclic aromatic hydrocarbons (PAHs).
It can be found in lotions and cosmetics. When you check the label, check for the following ingredients Petroleum Jelly, Petrolatum, Mineral Oil, Paraffin Oil, and White Petrolatum (which is refined and safe for use). The melting point is close to body temperature, petrolatum softens upon application and forms a water-repellent layer around the area where is applied, creating effective protection against the evaporation of the skin's natural moisture and unknown particles or microorganisms that may cause infection.
Try to avoid products which contain petrolatum, unless the manufacturer clearly indicates that petrolatum is fully refined as white petrolatum (on the product label or their company website).
Instead of this gel, I use an anti-cellulite cream, locally produced with natural ingredients. I cannot recommend a product which I haven't used. I always check EWG's Skin Deep Cosmetic Database website before purchasing a product.
2. Brazilian carnauba wax with INCI name as Copernicia cerifera (carnauba) wax.
Source of information – Wikipedia
"It is known as "queen of waxes" and in its pure state, usually comes in the form of hard yellow-brown flakes. It is obtained from the leaves of the carnauba palm by collecting and drying them, beating them to loosen the wax, then refining and bleaching the wax. As a food additive, its E number is E903.
Because of its hypoallergenic and emollient properties as well as its shine, carnauba wax appears as an ingredient in many cosmetics products. The wax itself is not dangerous, but the use, the mixture with other ingredients can lead to health issues."
3. Acai pulp oil
Acai oil is an oil extract. It is obtained from pressing the famed acai berries of the Amazon rainforest. The oil of the Acai is very useful in specific skin and hair problems. The best acai oil is the one that is extracted from cold pressing the flesh (and not the shell) without using any chemicals (like hexane of carbon tetrachloride) to enhance the efficiency of oil recovery. Such an oil becomes virgin, cold pressed acai oil. Some of the acai oil properties: emollient, anti-oxidant, anti-aging, anti-inflammatory.
4. Organic coconut
Organic virgin coconut oil applied to your skin will help moisturize it, as well as make it smoother and softer. Some other studies assumed to slow the premature aging and wrinkles of your skin.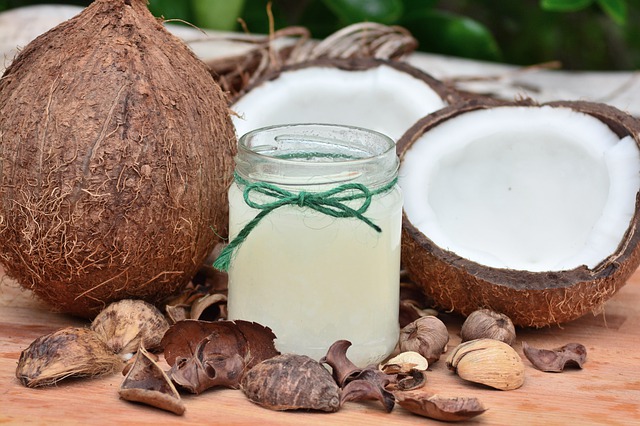 5. Pomegranate seed oil
The pomegranate seed oil has high levels in OMEGA 5 Fatty Acid, and it has strong anti-inflammatory and anti-aging properties.
6. Organic jojoba oil
Jojoba oil is indeed is rich in essential vitamins and minerals, including vitamins E and B-complex, zinc, copper, selenium, chromium, and iodine. It well accepted by all skin types.
7. Virgin camelina oil
Camelina oil is known as an excellent skin moisturizer. Its texture and mild scent also make a nice massage oil. The vitamin E and omega oils help to improve skin tone and prevent free radical damage.
8. Squalane oil (olive)
Squalane is found in nature, in human body sebum, squalane can also be found in olives, rice bran, and wheat germ. Squalane oil has remarkable anti-aging properties and will help the skin aging. It also has anti-inflammatory benefits to help with skin conditions such as acne and eczema.
9. Aloe Vera extract
Aloe Vera extract is used to prevent skin aging and wrinkles.
10. D-alpha tocopherol (vitamin E)
Vitamin E helps protect the skin against aging, inflammation, and sun damage. The fat-soluble antioxidant is vital for maintaining healthy skin and a strong immune system.
11. Fragrance.
As it's not mentioned, I cannot say from which source is coming to the fragrance.
Overall, the company is a trusted company, has the BBB label.

Benefits of using the Waist Trimmer
I used the belt during workouts, together with the anti-cellulitic gel. As I mentioned earlier, the belt is flexible enough to give a comfortable workout. I have used the belt for a couple of months, going 3 times per week to the gym. I noticed that the waist was a couple of centimeters reduced, the abs were well-defined and firm. The sweat was there, but not that abundant as using the gel which comes with the belt.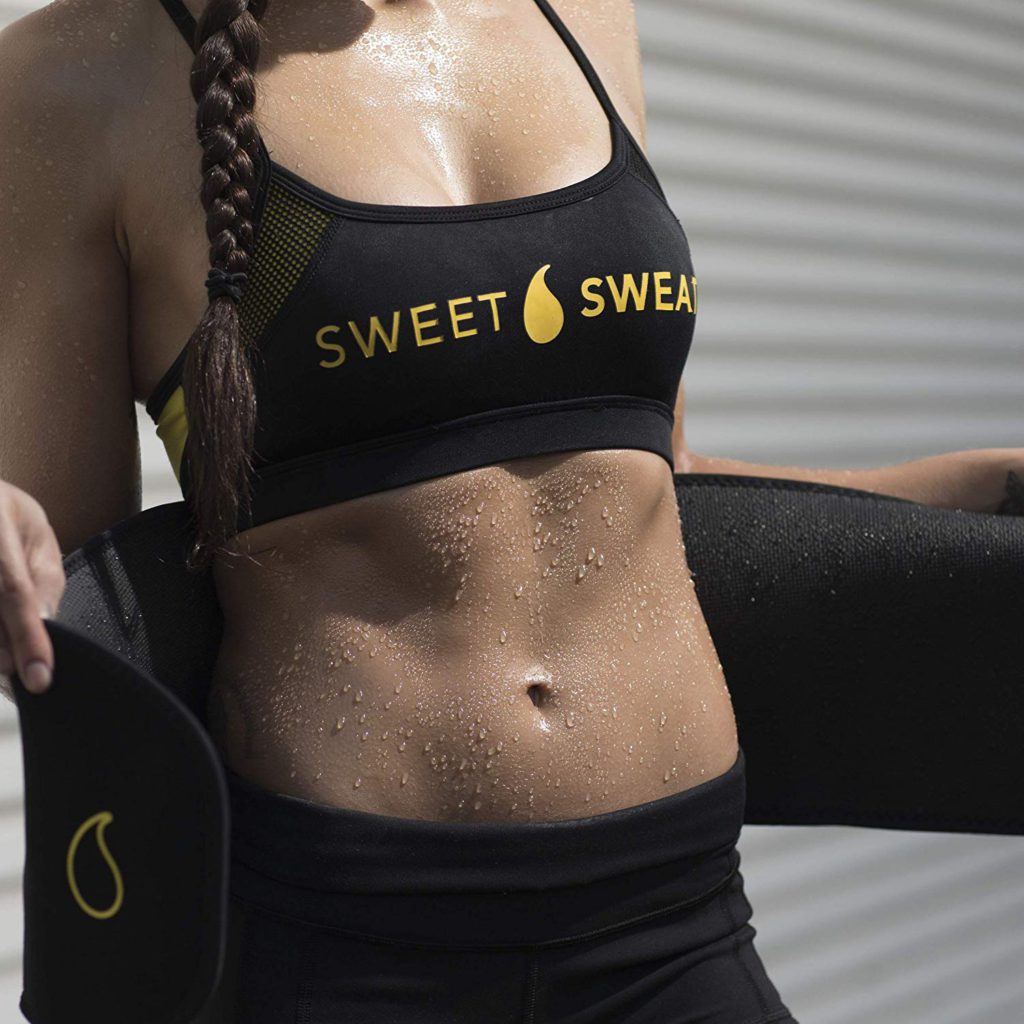 Some colleagues from the gym were using a food plastic bag and wrapping around the belly. The gel was applied first. On the top, the belt was wrapped. The sweat was more abundant for them compared with me, but I think it depends on each person. Some sweat more than others, like me.
Don't expect that the belt is doing the job for your abs, you have to work to get those firm abs. To avoid ruining your clothes, wear the belt under. When I say ruin, I refer to the oils which will stain your clothes. When you exercise with the belt, you burn more fat than without.
The Sweet Sweat Waist Trimmer is designed to help you during your workouts. Yes, it offers back support, but it's not intended for. Wear the belt only during workouts. The Sweet Sweat Waist Trimmer is not a corset, and it will not act as one, meaning pressing your abs.
How to choose the right size
As the belt is designed to be worn around your belly, measure your stomach around the belly button. Leave a bit of space, don't take the fixed measure.
Consult the following chart before ordering your belt.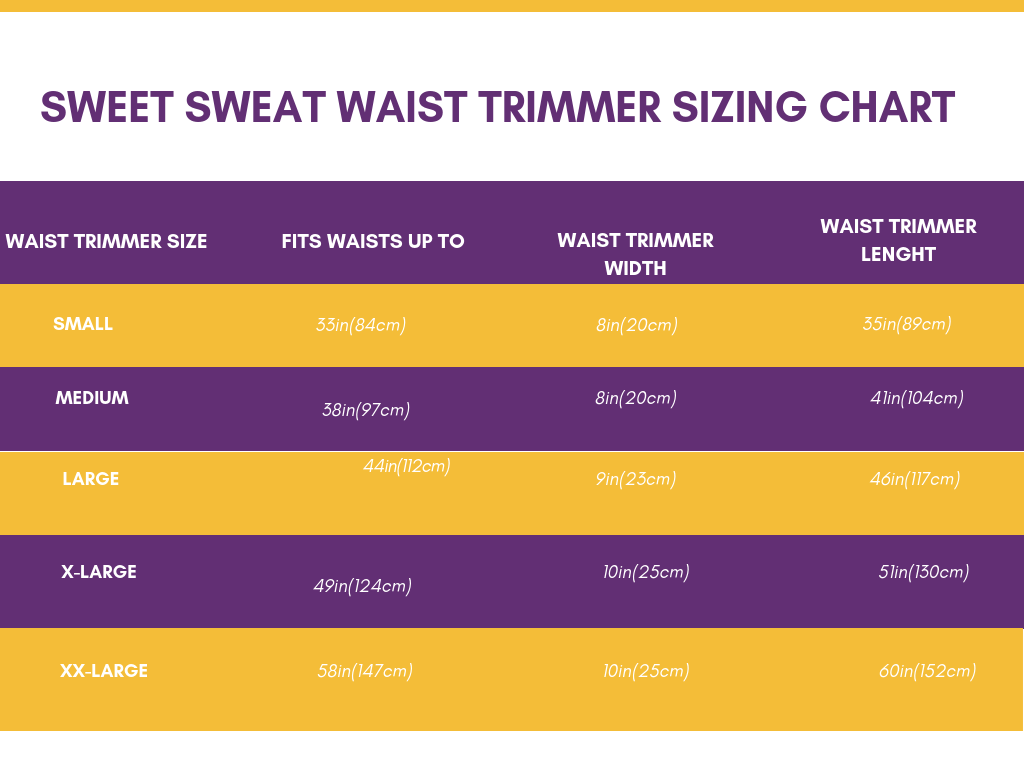 What Others Are Saying About The Product
1. "This was a random late night purchase, and when it showed up, I was like skeptical. I've worn it when working out and when riding my bike and though I haven't been measuring inches or anything I will say it does what it says it does. It increases your core temperature and makes you midsection sweat. I was amazed by the amount of sweat that poured out once I removed the belt. It is also a good reminder about improving your posture."

2. "The waist trimmer fits great for my waist, and I am a size 36 waist. The material is of good quality inside and out. The material on the inside feels good when worn, and the material on the outside is sturdy. The Velcro holds on really good and is shaped in a way that does not fold in or out when fastened to your waist like other waist trimmers do. When I wear it snug
to my waist, it feels comfortable and stays put during your workout. I have used it for a few weeks, and it is really good, you know it works when you take it off after a workout and have sweat all on your waist. It also came packaged in a cool mesh carry bag that I found really cool. It is worth the buy."
3. " I was super pleased with my whole experience with Sports Research. Every time I get something from this company I am 200% satisfied. Okay so about the band, I don't usually sweat during my work out. Or really at all. My first time using my sweat sweat band I was drenched. The second time I used it I decided to pair it with the cream sample, they sent along with my band, and I was instantly in love. I put the sweet sweat cream on my arms and under my band, and it amplified my sweating so much more. I will say it's a little odd smelling at first, but I got used to it. I even use my band when I'm in the sauna. Love my band, and when I need to size down, I'll be buying a new one. Totally worth it."
There are many great reviews, but not everyone is happy. The results depend from one person to another. If you want to read more great reviews, scroll between pages and read them.
Pros and Cons About The Product
Here are some advantages:
1. Designed for both men and women
2. Different available sizes
3. Made with latex free premium neoprene
4. Non-slip surface to keep away the sweat
Cons are reported by customers, and they report no results after a period of wearing or bad smell.

Final Word
I know it's hard to decide when it's about to buy a waist belt with so much information out on the internet. The product which I introduce you have really awesome reviews and a really good price. You can try it with or without the gel, and the carrying bag is very convenient.
Will you give it a try? Leave a comment in the comments section.
Till next time, stay healthy!